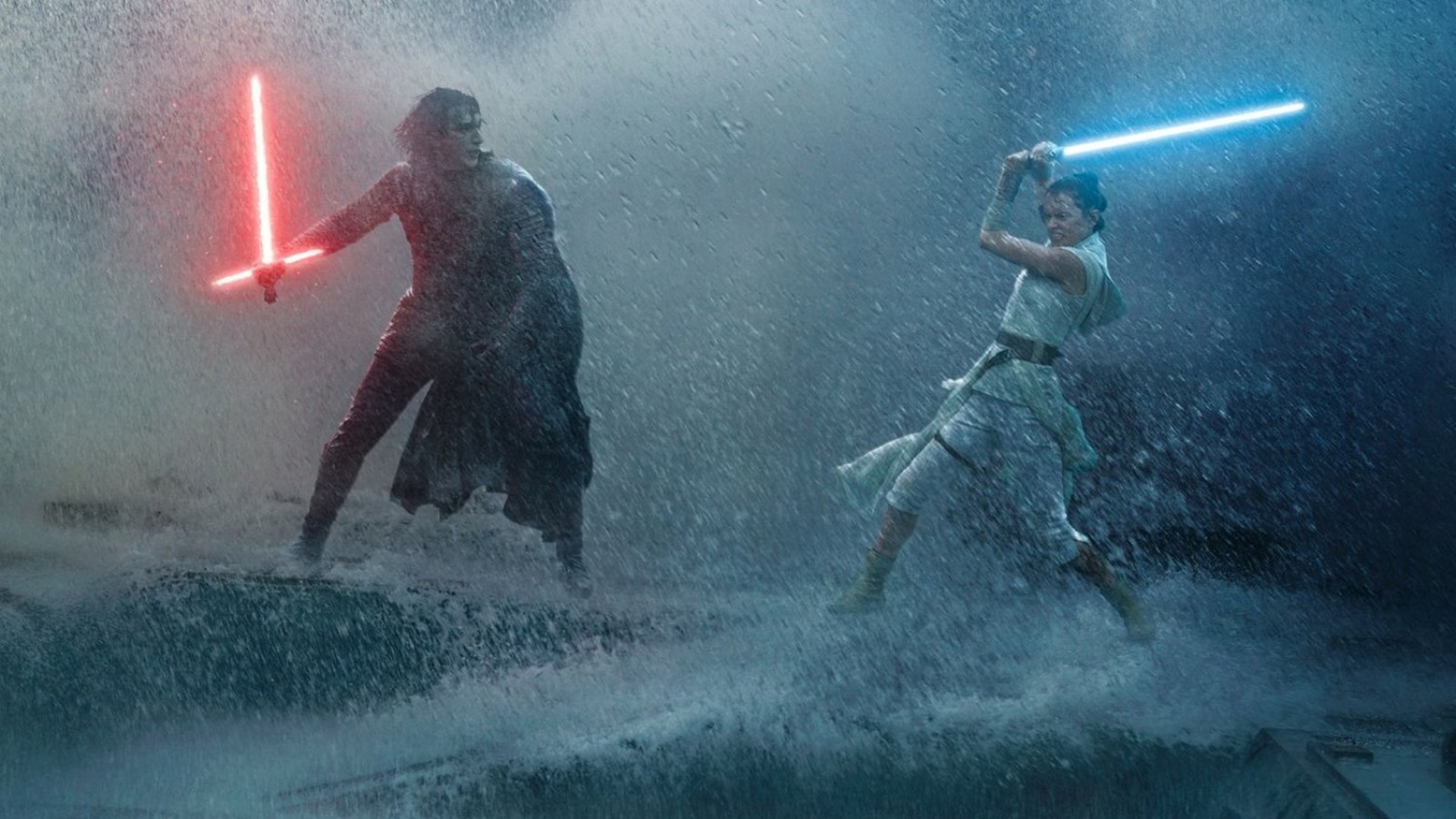 "Star Wars: Episode IX - The Rise of Skywalker", la última entrega de la saga Skywalker. Era imposible no emocionarme, Star Wars es lo que es y no importa qué tiene un espacio muy especial en mí y por tanto, mis gustos. El episodio 9 mantiene su rigidez a base de pura nostalgia, entretenimiento y complacer a los fanáticos. 
La película es tan complaciente que por momentos tira la lógica y la continuidad de los eventos de las películas pasadas por la borda. No puedo dejar de aceptar que aveces me encontraba pensando que lo estaba ocurriendo no hacía sentido y hasta se sentía apresurado y/o fuera de lugar (efecto "Game of Thrones"). 
Pero siendo totalmente sincero, me sentí por completo en otra galaxia. Me emocioné cuando me tenía que emocionar, me entristecí cuando tuve que hacerlo, me sorprendí y hasta salté de la emoción a veces. Las peleas están espectaculares, un flashback se robó la película completa, los easter eggs y hints a sus predecesoras son interminables e invaluables. 
Nunca me cansaré de decir que el Kylo Ren/Ben Solo de Adam Driver fue lo mejor que nos dejó esta trilogía, y el final es tan Disney pero a la vez tan nostálgico que me hizo saber cómo todo el que se hace llamar fanático de Star Wars puede auto-proclamarse un Skywalker. Long live una de las familias más icónicas en la historia del cine y de la cultura pop.
Calificación personal: 8/10.