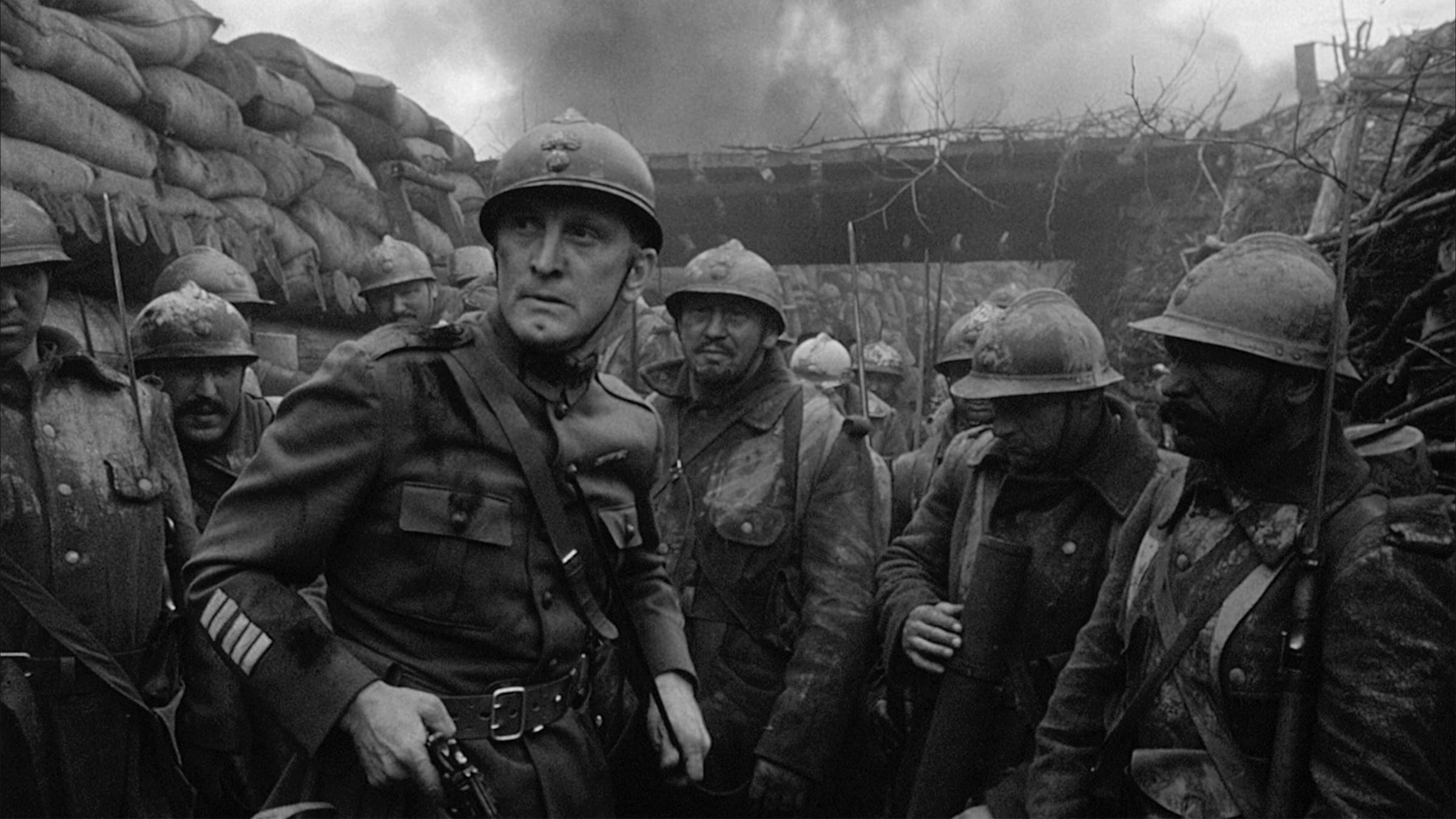 Difícil explicar con palabras lo ahead of his time que estaba Kubrick. "Paths of Glory" es una obra que se tuerce entre géneros, desde su grandiosas secuencias bélicas, hasta la tensión de un courtroom drama. Kirk Douglas se apodera por completo de la pantalla cada vez que está en escena, en una película anti bélica que logra exponer los aspectos más oscuros de la guerra y la cruda realidad detrás de sus orquestadores, sin necesariamente ofrecernos la figura de un héroe. 
Dentro de sus hallazgos está lo humanos que son sus personajes, dentro de sus imperfecciones, suposiciones e impotencias, todas las relaciones se encuentran respaldadas por un guion que muestra conflicto en todas sus interacciones. Los momentos de mayor tensión se encuentran en las palabras en vez de en las balas. 
Técnicamente es impresionante, no puedo imaginarme cómo fueron logrados esos planos secuencia de las trincheras y las batallas en 1957, simplemente magistral. Con un elenco completamente masculino, Stanley Kubrick termina la película de la mejor manera, mostrándole el respeto y homenaje necesario a la figura femenina para acabar con un cambio de tono estremecedor. Sin duda una de las mejores películas de guerra que he tenido la oportunidad de ver.
Calificación personal: 10/10.